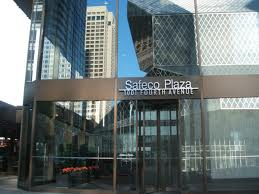 We invite you to schedule a consultation to get your questions answered and to discuss your case. For new clients, we always start the process with a consultation so we can learn more about your legal situation, meet together, and we can help you find the best solutions for your case. At your consultation, we will discuss fees with you and if your are ready to start, provide you with a fee agreement to provide ongoing legal services to you. Each case is different and our services are tailored to your needs. For these reasons, we cannot quote a price for your case without first doing a consultation with you so we can get a more complete understanding of your situation.
Immigration law consultations
The charge for the immigration consultation is $275 for an in-person meeting at our office in downtown Seattle. We ask that you bring with you all immigration notices, including approval notices, receipt notices, requests for evidence, passport, and current I-94 record. If you are not within driving distance of our office, we can offer you a telephonic consultation or Skype consultation.  The fee is $275, payable in advance.  If there are documents we need to review before your consultation, we will request them when we confirm your appointment.
Probate, estate planning, Medicaid and elder law consultations
We offer complimentary 15-30 minute telephonic consultations for estate, probate and elder law matters. In this brief consultation, our goal is to learn more about your case, your priorities and determine ways we may be able to assist you. If you would like to move forward, we invite you to complete a questionnaire before we meet with you for either an in-person and telephonic consultation. If you would like assistance with a medicaid related case, please complete and return your questionnaire at least four (4) business days before your appointment.  Please contact our office for more details.
1001 Fourth Ave., Suite 3200
Seattle, WA 98154
phone: (206) 684-9458
info [at] lisaellislaw.com
We are committed to providing practical yet innovative solutions to advance strong cases. Our goal is to provide diligent, effective representation and individualized, result-oriented services.