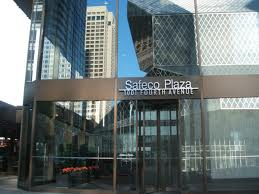 Our office is located on Suite 3200 of the Safeco Plaza building on Fourth Avenue in downtown Seattle.  Our building is directly across from the Seattle Central Public Library on on Fourth Avenue between Spring and Madison Streets.
We invite you to schedule a video conference consultation to get your questions answered and to discuss your case. To schedule, give us a call at 206-684-9458 or send us an email at info@lisaellislaw.com.  
Probate and elder law consultations
We take a compassionate and holistic approach to your elder law needs.  Lisa charges $300 per hour for elder law consultations. Our office handles long-term care issues, medicaid planning, wills, trusts, durable powers of attorney, estate planning, special needs trusts and other important legal issues for seniors.
For probate consultations, our office applies the cost of the consultation to the attorney fees of your case if you hire us within 30 days of your consultation.  Video conferences for probate cases are available! Please contact our office at info@lisaellislaw.com or 206-684-9458.
Immigration law consultations
We normally spend an hour for all immigration consultations to discuss options, explain processes clearly and answer all questions.  The charge for the immigration consultation is $275 for up to 60 minutes of Ms. Ellis' time.    
At your consultation, we will discuss fees with you. Each case is different and our services are tailored to your needs. For these reasons, we cannot quote a price for your case without first doing a consultation with you so we can get a more complete understanding of your situation.
Getting to our Office:  We are accessible by public transportation.  If parking on the street is not available, we suggest parking at the paid underground lot at the Seattle Central Library directly across the street (rates available here) or at the underground parking lot of our building (rates posted here).  Both lots provide disabled parking spaces.
To hold an appointment, click here to pay in advance.
1001 Fourth Ave., Suite 3200
Seattle, WA 98154
phone: (206) 684-9458
info [at] lisaellislaw.com
We are committed to providing practical yet innovative solutions to advance strong cases. Our goal is to provide diligent, effective representation and individualized, result-oriented services.