Services
Wills, Probate, Estate and Medicaid Planning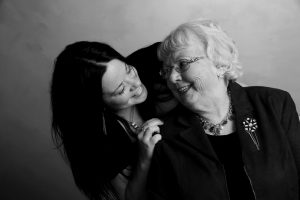 Our firm provides services in Elder Law, Probate, and Estate Planning. Ms. Ellis is experienced with both taxable and non-taxable estates and prepares wills, power of attorney, health care directives, and trusts. 
Medicaid Services Maximizing Client Benefits
Our Elder Law practice focuses on Medicaid planning and assists clients with early, long-term and crisis planning. Medicaid is a assistance program for middle-class Americans governed by state and federal laws and regulations. Individuals who live in nursing facilities or other care facilities may qualify for Medicaid if they meet the income and resource benefit requirements. Washington allows applicants to spend down their income to qualify for Medicaid using medical bills incurred each month.  Medicaid applicants are also allowed to keep certain resources and community spouses can keep additional assets to prevent spousal impoverishment. 
We also offer Medicaid planning before the applicant moves to a care facility. We help seniors and their trusted relatives understand the technical Medicaid qualification process and plan their Medicaid spend down process. We also prepare trust and estate documents and advise clients on options for paying for long-term care. Lisa is a former Alzheimer patient family caregiver.
Probate Services Adding Value to Clients
Lisa is experienced in handling small and medium-sized probate estates.  In the probate practice, we help clients complete the necessary steps including opening probate, managing creditors, inventorying assets, distributing estate assets and handling taxes. In addition, Lisa helps clients understand and complete the process cost-efficiently. She takes pride in handling probate cases proactively and while helping her clients address the individual needs of the estate. Lisa Ellis is an active member of the National Academy of Elder Law Attorneys and the Real Property and Trust Section of the Washington State Bar Association.  She is also a former Wills Clinic volunteer attorney at the Bailey Boushey House in Seattle, Washington.
1001 Fourth Ave., Suite 3200
Seattle, WA 98154
phone: (206) 684-9458
info [at] lisaellislaw.com
We are committed to providing practical yet innovative solutions to advance strong cases. Our goal is to provide diligent, effective representation and individualized, result-oriented services.