Services
Wills, Probate, Estate and Medicaid Planning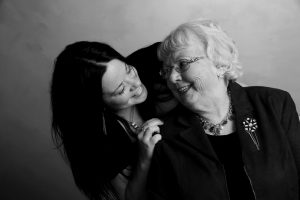 Our firm provides services in Elder Law, Probate, and Estate Planning. Ms. Ellis is experienced with both taxable and non-taxable estates and prepares wills, power of attorney, health care directives, and trusts. Our Elder Law practice focuses on Medicaid planning to assist clients with early, long-term and crisis planning.  
Medicaid benefits can pay for long-term nursing care that is necessary yet unaffordable.  Medicaid is a federal and state health care assistance program for low-income persons of any age. To qualify, the Medicaid applicant must meet the requirements including the income requirement. For individuals who have more resources and/or income than the income limit, Medicaid spend down, Medicaid trust, or other alternatives may be used to help the individual qualify. We help seniors and their adult children understand the technical qualification process, create trusts, and navigate the Medicaid spend down process.     
In the probate practice, we help clients complete the necessary steps including opening probate, managing creditors, inventorying assets, distributing estate assets and handling taxes. As current trustee and executor for a large estate, Lisa has direct experience working with beneficiaries who are family members and addressing a wide range of issues that can arise in settling a complex probate matter.  
Lisa Ellis is a member of the Real Property and Trust Section of the Washington State Bar Association.  She is also a former Wills Clinic volunteer attorney at the Bailey Boushey House in Seattle, WA and caregiver to her grandmother, an former Alzheimer's patient.
1001 Fourth Ave., Suite 3200
Seattle, WA 98154
phone: (206) 684-9458
info [at] lisaellislaw.com
We are committed to providing practical yet innovative solutions to advance strong cases. Our goal is to provide diligent, effective representation and individualized, result-oriented services.