Services
Naturalization and Citizenship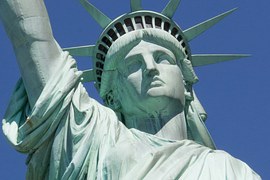 We provide thorough consultation and experienced services to clients applying for naturalization and options for lawful permanent residents living abroad to preserve eligibility. Naturalization cases which were once considered straightforward are no longer the case under the current Administration.  We assist clients in all of the areas below:
Naturalization
Naturalization cases & interview representation
Complex cases such as those involving criminal issues and living abroad
Expeditious Naturalization for Certain Spouses of U.S. Citizens Employed Abroad
Citizenship
Preserving Eligibility for Naturalization
Re-entry permits
 I-90 lawful permanent resident card renewal
We are also experienced with advising clients with criminal backgrounds.
1001 Fourth Ave., Suite 3200
Seattle, WA 98154
phone: (206) 684-9458
info [at] lisaellislaw.com
We are committed to providing practical yet innovative solutions to advance strong cases. Our goal is to provide diligent, effective representation and individualized, result-oriented services.