Welcome to Our Office in Downtown Seattle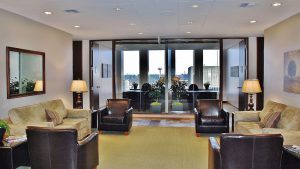 Ellis Law handles cases in immigration law, probate and elder law. We help our clients navigate through government processes which can be complicated, confusing, and stressful. With experience, knowledge, training, and inspired client collaboration, we provide a personalized and individual approach to our clients' legal needs. We are a client-focused firm. The way that we work and in the way that it is accomplished allows us to achieve successful outcomes for our clients.
Working With You
Ellis Law guides clients in making plans for their futures and provides efficient options for clients to achieve their best outcomes. We are straightforward, empathetic, responsive and diligent in representing our clients. One unique advantage for choosing Ellis Law is that by structuring our office around client needs, we do not carry the overhead of a larger firm. We provide both high-quality work and excellent client service expected of a bigger firm at rates that are reasonable to our experience levels. We are always striving to provide the best service and value to our clients in every elder law, immigration law, and probate matter we handle.
Our Experience
Lisa started the firm in 2013.  Lisa is outside immigration counsel for a major non-profit organization and has a broad experience as a former attorney advisor through the Department of Justice attorney honor program, Judicial Law Clerk for the Hon. Robert H. Whaley in the U.S. District Court for Eastern Washington and an associate for eight years at an established multi-service firm in Seattle. Lisa Ellis has nineteen years of experience. 
While growing up in Washington State, Lisa started helping seniors in high school and has also has given back to the community as a volunteer attorney with the Wills Clinic within the King County Bar Association and volunteer educator with the Alzheimer Association.  Her experience as the trustee and executor for a family estate propelled her to practice estate planning, elder law and probate because she knows how difficult the process can be and is dedicated to finding solutions for her clients. She is a member of the National Academy of Elder Law Lawyers (NAELA) and the Real Property, Probate and Trust section of the Washington State Bar Association. 
1001 Fourth Ave., Suite 3200
Seattle, WA 98154
phone: (206) 684-9458
info [at] lisaellislaw.com
We are committed to providing practical yet innovative solutions to advance strong cases. Our goal is to provide diligent, effective representation and individualized, result-oriented services.