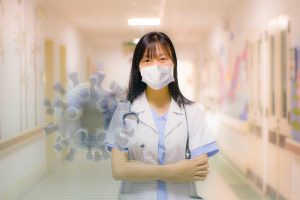 According to the Seattle Times, there are at least 137 long-term care facilities with coronavirus cases in our state.  If you are curious which ones are affected, click https://www.seattletimes.com/seattle-news/at-least-137-long-term-care-facilities-in-washington-have-coronavirus-cases/
The coronavirus cases at long-term care facilities impacts spouses, loved ones and families wanting to see their relatives during our stay at home order.  What can be done for those family members of a patient in assisted living to cope during this difficult situation?
 For facilities that do not have coronavirus cases, they may allow visits under special guidelines or precautions.  More specifically, they may allow loved ones to visit if they have been self-isolating for a period of days and not be sick or have a temperature.  The ability to visit will completely depend on the rules of the facility so talk to the administrator to see if this may be possible in your situation.
If you are not allowed to have physical contact with your relative or loved one, reassure them that you will have contact with them in other ways.  As the facility if they can arrange face time calls or zoom meetings to help you connect remotely.
Reach out to your support group at this time.  It is hard to be the person who can't visit but having more frequent calls with people who care about you can help.  Even short phone calls or face time calls to check on each other's well-being can be really helpful ways to stay connected.
Go on walks and get outdoors.  We've had beautiful weather and getting fresh air every day can uplift your mood.
Plan for what you want to do after the stay at home order is lifted.  Do you want to see friends and family?  Plan what you'd like to do together and talk about it together so you'll have something to look forward to.
Grocery shop at less crowded times or try to avoid it by having a neighbor, friend, loved one, or grocery delivery service do it for you.  It is not worth going out if you will risk your life.
Do what you brings satisfaction to you.  Whether it is listening to music, watching movies, reading, "tidying up", gardening or any other work or hobby you can do right now, focus on it and enjoy it.