Lisa Ellis is an attorney, author and Washington State native. She serves clients in King County and in surrounding communities throughout the Puget Sound.

Lisa Ellis is the founder and principal of Ellis Law, LLC.  She is rated Superb 10.0 by Avvo.com.  Lisa was selected by her peers in 2011 as a Washington Super Lawyers Rising Star.
When clients contact our office, they get to speak with an attorney.  We offer free 15 minute phone consultations, free parking and personalized representation.  Our office is conveniently located in Bellevue, Washington with convenient access to 520, I-405 and I-90.  Video and in-person consultations are available.
I received my undergraduate degree from Whitman College and law degree from the University of Oregon School of Law. I was admitted to the Washington State Bar in 2000.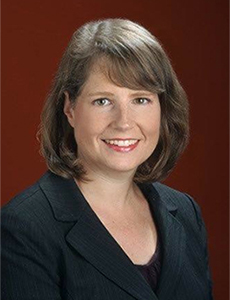 I practice Elder Law, Estate Planning, Probate and Guardianship.  I am passionate about practicing in areas of law which can make a positive difference in people's lives.
Contact Us About Your Case
Appreciation from Clients
I am fortunate to work with many terrific clients.  Here are a few of the Five Star reviews I have received on Avvo.com.

From the outset, Lisa provided clarity of expectations and direction on my case. The process of applying for transfer of status, from a B1 Visa to a Green Card, would have been complicated without her professional assistance for both me and my wife. I'd happily recommend Lisa to anyone embarking on an immigration case.
The USCIS also recognized her efficiency in providing a robust application for my case, which helped to reduce the need for an in-depth interview at the final stage of the process. I've successfully been approved the Green card and permanent residency thanks to Lisa!

We met with Lisa via video conference (we really appreciated she was willing to do this to accommodate our family needs in the middle of this pandemic) to go over our ideas for our will and estate planning. With the info from the pre-filled questionnaire, Lisa was able to efficiently explain in great details the options that would make the most sense for our particular situation first, but she also covered some "available" options that would either not make sense for us and\or are not really available. I liked that she was honest and upfront. She also explained with examples and even gave us some non-legal suggestions to increase our kids security in case of a tragedy.

I certainly recommend Lisa Ellis as an Immigration / Customs attorney. She assisted my daughter, who is a physician, obtain her U.S. permanent residency status. She has answered my questions with regards to U.S. immigration / residency status on a few occasions, and each time was very helpful l and accurate in her assessments and recommendations.